Immigration Law
Immigration Lawyers in Perth & Melbourne
Our immigration lawyers and their families arrived in Australia as refugees and skilled migrants. Having gone through the migration process themselves, they understand the complexities, stress and challenges of Australian immigration law and appreciate how a decision to migrate can change our lives and future of our children.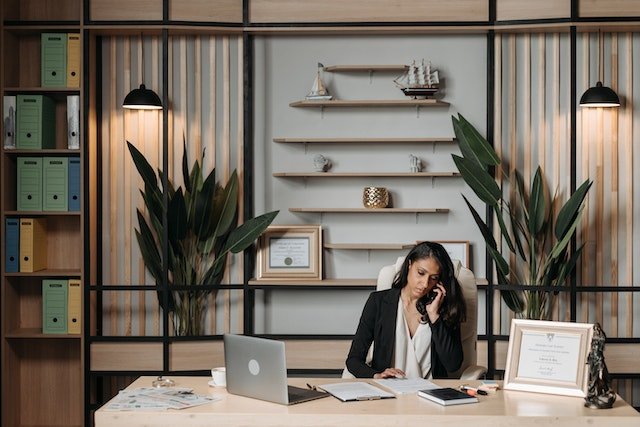 Our immigration law firm has years of experience and advises on various areas of Australian immigration laws and assists you to prepare and lodge visa options applications including employer sponsored visas, business visas, skilled migration visas, and other types of temporary and permanent residence visas. As your visa application is being processed, we also assist you to prepare submissions to address additional requests and queries from the Department of Home Affairs. In complex situations, as experienced visa lawyers in Melbourne and Perth immigration lawyers we are well positioned to provide legal advice and assist visa applicants with legal issues which may have impact on the outcome of their visa application, including:
Represent you in proceedings for review of visa decisions before the Administrative Appeals Tribunal (AAT) or Federal Circuit Courts;
Advise and assist to prepare a response to the Notice of Intention to Consider Cancellation of visas from the Department of Home Affairs;
Draft requests to the Minister to exercise powers under the Migration Act, if the situation is applicable.
Get in touch with our highly recommended and experienced immigration lawyers in Melbourne, Victoria, and Perth in Western Australia for a consultation on your visa processes and immigration assistance and legal services needs below to ensure the best possible outcome for your visa applications including those related to visa refusals, permanent residency, and work visas.
Australia Immigration Lawyer
Looking for the best immigration lawyer? Our team of experienced immigration lawyers in Australia have extensive knowledge in all areas of immigration law in Australia and regularly handle complex immigration matters including appeals, cancellations, and issues before the Federal Courts. We provide expert assistance with all types of visas including temporary residence, employer sponsored, family, student and skilled visas to achieve the best outcomes for our clients. Contact our immigration lawyers for reliable legal advice and representation for your immigration case or visa application today.
If you require legal advice or representation in Western Australia, don't hesitate to fill out the form below. Our experienced Perth lawyers, specialising in areas such as family law, immigration, corporate law, and dispute resolution, are ready to assist you. We will be in touch with you shortly to discuss how we can meet your legal needs in Perth!
What does the character requirement mean?
Visa applicants will be assessed against the character requirements. This essentially requires that you must be of good character to obtain a visa to visit or live in Australia or obtain Australian citizenship. The Department may refuse to grant a visa, or cancel a visa due to a character test.
For some visas such as permanent visas or employment visas, you may be required to provide personal details and police clearance certificate or other evidence to satisfy the character requirements for the visa.
When applying for a visa, you should declare all criminal conduct you have engaged in, answer questions truthfully and provide all information requested by the Department.
The Department considers all circumstances of a case and may still decide to grant a visa even if the applicant does not meet the character requirements. It is important to get legal advice if you have concerns regarding your ability to meet the character requirements.
What documents do I need to provide to show good character?
Depending on the type of visa, you may be requested to:
provide a police certificate (for example if you apply for a partner visa, employment visa, permanent residency);
complete a character declaration (such as the one in the online visitor visa application);
complete Form 80 personal particulars for character assessment
What is the health examination for the visa?
If you apply for permanent, provisional and some types of temporary visas, you will be required to complete health examinations at clinics authorised to provide these health tests. There are different health requirements for different types of visas.
Depending on the result of the tests, the Department may request you to complete further health checks. The letter from the Department will inform the clinic of what tests you are required to have.
Can I get a visa if I have a criminal record?
As the applicant, your criminal record will be considered under the character test. The migration legislation provides for various reasons to refuse a visa on character grounds, such as:
the applicant have a significant criminal record or is convicted of a crime while in immigration detention;
the applicant is a member of a group that has been involved in criminal conduct;
the applicant is suspected to have been involved in criminal activities such as people smuggling, human trafficking, war crime, genocide, torture;
having regard to the past and present criminal and general conduct, the Department comes to conclusion that the applicant is not of a good character;
risk of the applicant engaging in criminal conduct, harass, molest, intimidate or stalk another person in Australia, vilify a segment of the Australian community, incite discord in the community or represent a danger to the community the applicant has conviction of sexual offence involving a child;
the ASIO is of the opinion that the applicant is a risk to Australian security; or
the applicant is subject to Interpol notice;
However, the Department also considers factors such as family circumstances, how a refusal of visa will impact the applicant's family members and Australian business interest and decide whether to grant or refuse the partner visa.
Expert Australian lawyers, just a click away.



Book An Initial
Consultation